DALiM DiALOGUE "ES" Software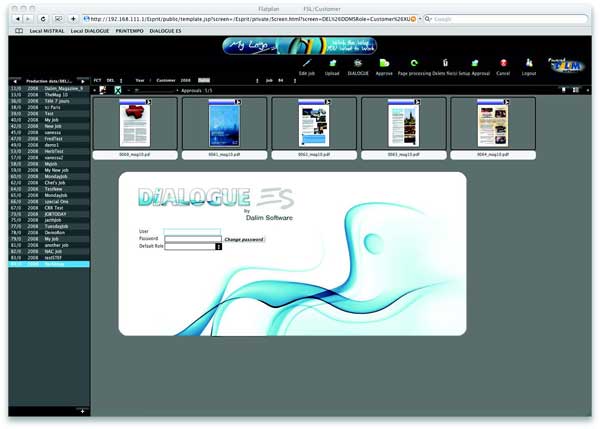 Fig. 3: Compared with the traditional DiALOGUE software, DALiM DiALOGUE ES is a brand-new job-oriented software that can track jobs through a built-in database.

DALiM DiALOGUE is a powerful soft proofing workflow and a PDF production workflow system. Users can submit the job packages packaged from Acrobat through a JDF package and upload them to the DiALOGUE system.

The new "ES" interface provides us with a live-based solution and can track jobs through a built-in database. In addition, Dalim products can also be integrated with third-party asset management systems such as Xinet WebNative.
Currently, DiALOGUE software has passed SWOP certification on Apple's 23-inch and 30-inch Cinema displays and EIZO CG211 displays.

ORIS soft proofing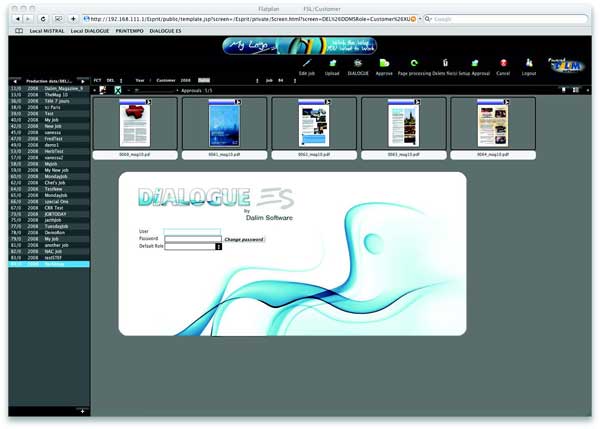 Figure 4: CGS ORIS ColorTuner and Soft Proof have now been integrated into a new web interface that allows users to work on a job that is about to output hard-copy proofs or soft proofs via Adobe Acrobat.

In addition to launching its own new brand and new logo at this year's U.S. Graphic Arts Fair, CGS ORIS has attracted a great deal of attention in many places, such as Fujifilm and their own booths. ORIS provides the printing industry with a series of color proofing solutions based on the Color Tuner product. Their Color Tuner engine is not only used in the hybrid/soft proofing workflow, but also used in the latest web interface. The web GUI (Graphical User Interface) can upload and process jobs according to a pre-determined order. The processed jobs can be printed on the ORIS proofing paper through Color Tuner or through a special plugin in Acrobat. Soft proofing.

JUST Normlicht light source

The US GTI and Europe's JUST Normlicht are the two most dominant light source manufacturers in the industry. JUST displayed an innovative LED light source at the current U.S. Graphic Arts Fair. In addition to this light source, there are many different types of light sources on the market. Filament's ordinary light bulbs (such as tungsten halogen lamps, which can pass The filament is heated to an incandescent state and emits visible light. This is one of them. Light emitted from these sources is usually warm (yellow color) and is very soft. Another kind of light source is a fluorescent lamp, which is commonly used on desk lamps and large-scale lighting equipment; they are mainly illuminated by tubes filled with gas and coated with white fluorescent powder. When the charge in the gas stimulates the fluorescent coating inside the lamp, the lamp will glow. The light it emits is very harsh, but as long as the chemical composition of the phosphor can be properly adjusted, the light emitted by the fluorescent tube can reach a similar effect to D50.

Equipment manufacturers exhibited a number of emerging light source technologies at this year's U.S. Graphic Arts Fair, including JUST "LED proofControl" light sources that we have never seen before. LED is a very tiny light source, it is mainly used in alarm clocks, TV remote control devices and various lamps. The products using LED light sources are generally very small semiconductor devices, and can produce light that meets the requirements through fine-tuning. If you integrate a series of LEDs, you can provide enough light for the lighting source. JUST "LED proofControl" light source is the first product to have this technology, and it can help end users deal with a variety of different proofing situations.
JUST Normlicht currently offers customers two light sources - the Color Communicator2 and the latest "LED proofControl" light source. They can provide a software development kit (SDK) for soft proofing suppliers so that they can directly interact with the light source and adjust the brightness of the light source.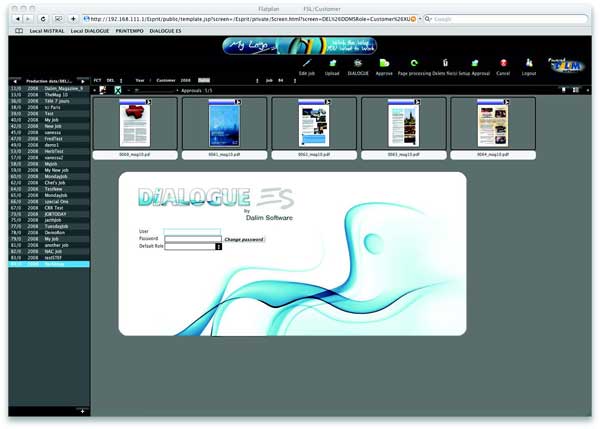 Figure 5: JUST Normlicht of JUST Normlicht is showing how to control the new LED light source through a panel or USB interface. This product can well control the wavelength of light so that it only shows purple or green.

Save money and time

Monitor soft proofing technology allows users to save a lot of time and get great convenience. In the current economic situation, all printers must find ways to increase efficiency. Even before the financial crisis broke out, soft proofing and online collaboration systems were an ideal solution. After the crisis broke out, soft proofing technology was our only choice.
Packaging Bag Co., Ltd. , http://www.sdpackagingbag.com