"One wood and one device" is a piece of wood, and a piece of furniture is made of a piece of wood. Because it reflects the purpose of "one machine and one cultural relic", this is desirable in Chinese classical furniture. Mr. Hu Desheng, a classical furniture expert of the Forbidden City, believes that in the furniture of the Ming and Qing Dynasties, a piece of wood and a piece of multi-finger huanghuali furniture. A piece of wood makes the whole piece of furniture consistent in terms of color, texture and material, and it has a natural beauty. The palace huanghuali furniture, especially the large organs, are mostly straight-grained materials, mainly from the Ming Dynasty to the middle of the Qing Dynasty.
The scarcity of materials makes it difficult to "one wood"
A wood can be a device. This kind of bulk furniture is relatively more in the Ming Dynasty, and it is rare in other periods; it is more reasonable from the structural point of view, because all the wood is shrinking and stable; once it has the possibility of a wood, it must Produced by top designers and craftsmen, and participants will make the best. This is the type, art, material, and rhyme.
At present, due to the scarcity of materials, the market simply gives up the idea of ​​"one wood and one device": the price is rising and it is difficult to find a boutique style; "one wood and one device" is only found in the museum, and the collectors are In rural areas, it is still in antique shops. The chances of missing a "one piece of wood" are basically zero; more people who love it have to look to "alternatives." I have seen a top cabinet, which is a collector in Beijing. From the panel, it is made of the same tree, which is really beautiful, but unfortunately it is high imitation. Shijiazhuang has a collector, Mr. Xing. The collection of large paintings is unique, but not yellow huanghuali.
Due to the scarcity of materials, ordinary furniture on the market still needs to be "patched together", and the difficulty of making "one wood and one device" can be imagined. Of course, this refers specifically to the scope of normal production, not to the special production of "a thousand times and so on." For example, a few years ago, a factory in Beijing, according to Mr. Wang Shizhen's collection of hangers in the Ming Dynasty Furniture Collection, draws a one-to-one line drawing. The whole body is imitation of a Hainan huanghuali old material, which is called "standard" by experts. A wooden one." However, some small items, such as pen holders and rulers, are not discussed in this article.
Material is not lacking concept
In recent years, some precious wood in redwood has been increasing in price, making everyone feel that these materials are getting less and less, and some have nowhere to be found. Huanghuali is in a hurry, the sandalwood rosewood is in a hurry, and the red rosewood is also insane. Some people say that this does not rule out the bubble component of artificial hype, but the hype is still due to the scarcity of materials. It has also been said that these materials are hoarded in large quantities and may not be scarce. In fact, most are relative, less is relative, scarcity is absolute, especially compared with the past, and other materials. "Material scarcity" has become the heart disease of manufacturers, otherwise it will not achieve the lip-swords in this year's China Redwood Classic Furniture Summit Forum.
Yellow pears, sandalwood rosewood and even red rosewood are scarce, but other materials are not scarce. Controversy is a good thing, indicating that everyone cares. Professor Lin Zuoxin from the Forestry University warned the industry to "don't argue again". A good solution is more important: good furniture is not determined by materials, and skilled craftsmen can make traditional furniture a "new upstart". The Chinese furniture market has great potential, 5 genera and 8 categories 33 Many of the species of redwood are not scarce due to full use, and the species that meet the current mahogany standards are not only 5, 8 and 33 species; Liu Lin, a well-known domestic interior design expert, pushes the coffin in the furniture making materials. Experts do not aim at pushing one or two new materials. They hope that the industry will turn its attention to a farther and wider scope.
Solving material scarcity from an industry perspective
Recently, I heard people say that Japan also has "one wood and one device" furniture, of course, it is not huanghuali, and the price is quite high. The level of furniture production in Japan is much higher than we think; a Mr. Lu, who works in the United States, speaks American furniture. It is also very standardized, such as production, packaging, sales, intensive, industrialization; of course, Europe, their European furniture is the biggest competitor of mahogany furniture. In China, Mr. Lu heard from many bosses that the intensive and industrialization of mahogany furniture is not suitable because the materials carrying traditional culture are scarce. He does not understand, to measure the potential of an industry, depending on the overall development, how can we see some people rely on certain types of timber to make money.
There is an old saying in China that it is a step away from the sky, the world is wide, there are many trees, and the materials are naturally more. Unfortunately, people are used to looking forward and not back. Perhaps the ancients are more wise, there are substitutes for the Ming Dynasty huanghuali, and there are also substitutes for the red sandalwood in the Qing Dynasty. Many fine furniture from Suzhou and Hangzhou and Shanxi are locally sourced.
Perhaps, from the middle and low-grade materials of the national standard mahogany, or from the materials other than mahogany, it is not known to find a suitable substitute for "one wood and one device", but it is not difficult, and ordinary furniture is the same. The real difficulty is whether you can look for it from the perspective of the development of the entire industry. This problem is not solved. The issue of industrialization and intensification of mahogany furniture is a fantasy, and it is a fantasy of international furniture, which is dominated by European furniture.
It might be work, but it doesn`t have to feel like it. All it takes is a comfy chair, home Office Furniture that keeps things organized, and the right lighting for the job. And by making it easier to tackle those to-do`s, you`ll have more time to spend on your wanna-do`s.
When setting up a home office or even an office for your small- to medium-sized business, having the right office furniture, meaning items that are both functional and comfortable, helps your productivity and that of those around you. For a great selection of office furniture, turn to Yuanfu Furniture.
Yuanfu Furniture makes you more comfortable when working.We have a wide range of computer desks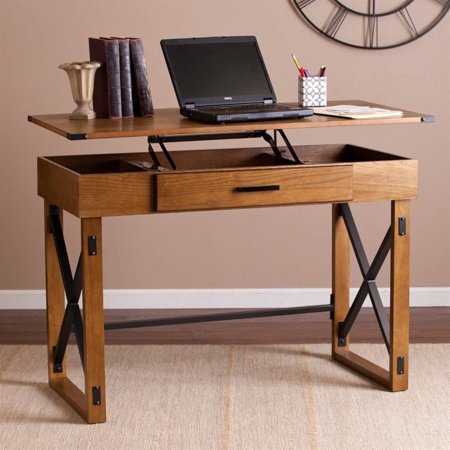 ,bookcases and more so you can DIY a space-saving and economic workspace.
Office Furniture
Office Furniture,Home Office Furniture,Office Desk Furniture,Modern Office Furniture
FuJian YuanFu Import&Export Trading Co., Ltd. , https://www.fjyffurniture.com