Swiss army knife with recyclable cardboard packaging
Victorinox Swiss Army, the Swiss army knife manufacturer, recently selected MeadWestvaco to manufacture Natralock safe and sustainable packaging for its North American and European knife and multi-tool series.
Rick Taggart, president of Victorinox Swiss Army, said: "As a design and innovation company that has just celebrated our 125th birthday and is highly responsible for environmental protection, we are very excited to apply Natralock's sustainable packaging to our products. With MeadWestvaco's In cooperation, we have not only obtained a more environmentally friendly and easier-to-use package, but also further enhanced consumers' interest in the Swiss Army Knife brand."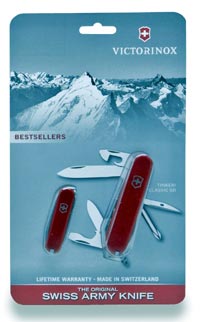 Swiss army knife with recyclable cardboard packaging
Natralock is a package made of recyclable paperboard that can replace traditional blister materials (transparent plastic flip box). It uses patented technology and is strong and not easily torn. The user can easily open it with scissors and leave a smooth and secure edge, avoiding the "wrap rage" that often occurs when opening traditional plastic packaging. Compared with traditional PVC blister packaging extracted from petroleum, Natralock's plastic content is about 60% less, and it can save about 65% of energy in production. It is mainly made of recyclable paperboard and a small amount of plastic APET or recyclable PET foam.
Now you can customize your own coffee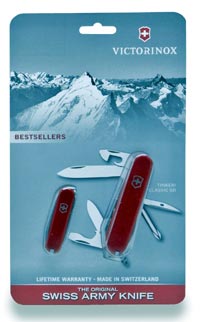 Customize your own coffee
Solobrew, which specializes in technological innovation, recently introduced a new product called "French Press To-Go" specifically for the disposable gourmet coffee market.
This product creatively brewed coffee with fresh coffee beans of good quality in a filter press. Users only need to add water and wait for 2 to 4 minutes to enjoy a cup of mellow and delicious coffee. Coffee. Although it uses the same piston concept as the French Press, the former is easier to use and can provide consumers with high-quality fresh-brewed coffee directly through the cup. This product is very environmentally friendly. The pressure filter device in each cup consists of one third of coffee and filter paper. The coffee cup can be used either once or repeatedly, and when used repeatedly, the user only needs to spend a small amount of money to fill the filter device again. According to Solobrew, the French Press To-G, designed specifically for single use, consists of a paper cup and a thermoplastic PE cup lid; the reusable coffee cup is made of PP.
This kind of product is very simple to use. Consumers only need to take out the pressure filter device after throwing it away. It is completely unnecessary to clean it. In addition, it allows consumers to enjoy mellow and delicious coffee anytime, anywhere, without having to throw money in an expensive cafe or to endure the unpleasant taste of instant coffee. Robert Vu, founder and CEO of SoloBrew, said: "We hope to use this patented technology to change the way consumers prepare and drink gourmet coffee."
Nostalgic ice cream packaging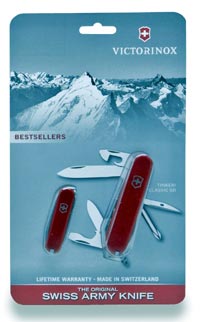 Nostalgic ice cream packaging
Good Humor's previous ice cream packaging focused on highlighting Unilever's global ice cream brand. The newly designed Good Humor family and external packaging emphasizes the tradition and history of this American brand.
In order to create a nostalgic feel for this ice cream, Unilever commissioned Anthem!() to provide brand consulting services. Later, the company decided to abandon the original red double-heart logo, a trademark of this global brand, and use it more in line with Good Humor. Traditional patterns and shades.
The new logo uses a blue Good Humor ice cream cart, and in order to highlight the new brand, a Hubble pattern is printed on Good Humor's cylindrical packaging to match the mood of the new LOGO. In addition, each flavor of ice cream also has a standard package.
Canadian company packages pasta with recycled film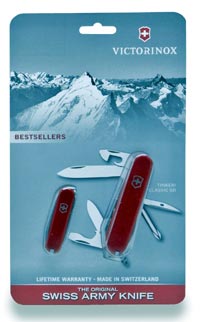 Renewable film packaging pasta
Nature's Farm, a pasta company based in Manitoba, Canada, recently used Innovia Films' NatureFlex sustainable, compostable film to package its own pasta. The company started with poultry farming and selling eggs, and officially launched Nature's Pasta pasta in 1993. This product has now become the most popular food in North America.
According to the company's founder, Hermann Grauer, "NatureFlex is a sustainable and environmentally friendly packaging material that fits very well into our product line and can be used with virtually no adjustment. Market feedback is very good."
Innovia said that the film can begin to degrade only if it is left in the dustbin or industrial compost environment for several weeks.
Pu Leather is the abbreviation of "polyurethane" which is a polymer blend applied on the surface of woven or nonwoven fabric to give it a shape and feel of genuine leather.PU leather is also called vegan leather or Faux Leather.PU leather is more close to genuine leather in terms of feel and breathable nature than PVC Leather.PU leather is much cheaper compare to genuine leather and can be produce in bulk quantity where as genuine leather comes from animal skin which we only can get when an animal is killed.Our PU Leather is environmental friendly and DMF Free and free from all hazardous chemicals.Use of artificial leather or PU Leather can save the environment and animals life.
PU leather has enormous usage.It is widely used for shoes, hand bags,luggage,car seat,winter garment,men and women jacket,sofa,car seat furniture,sports goods,office stationary goods,home and wall decoration,packing material,mobile cover and diary cover and book binding etc.

PU Leather
Pu Leather,Pu Leather For Bags,Pu Leather For Shoes,Pu Leather For Furniture
Dongguan Mulsanne Leather Company Ltd. , https://www.mulsanneleather.com