Recommendation 1: Green and environmental protection, creating a natural beauty home-Shiyou Slim Leather Yurui Solid Wood Flooring
Model: Slim leather jade
Specifications: 910 × 124 × 18mm
Reference price: 348 yuan / square meter
Product features: Shiyou's solid wood flooring is made of natural wood and processed from the same tree species from the surface to the end. Because it uses natural materials, it always maintains its natural color, will not produce pollution, and is not easy to vacuum.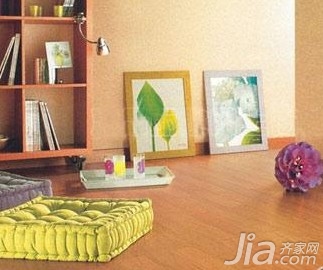 Shiyou Slim Leather Yurui Solid Wood Flooring
Editor's comment: This floor uses natural wood as the raw material, does not produce pollution, is not easy to vacuum, has natural wood grain, texture, gives people a warm feeling, walks well, and is easy to match with various furniture decorations. It's just that the maintenance of solid wood floors is more troublesome and requires regular waxing.
Recommendation 2: Unique paint surface and better visual effect-Kendia Iger Royal Violin Caribona parquet
Specification: 1215 × 127 × 15 / 1.2mm
Reference price: 512 yuan / square meter
Product features: The skin of this series of products is selected from tropical and subtropical century-old wood species, eucalyptus wood is used as the material, the texture, the shape of the wood and the corners are discarded; after 90 days of vacuum drying, the internal stress of the wood is completely released, and the internal texture of the wood Staggered to ensure lasting and constant. The unique lacquering technique restores the essence of wood grain, giving people the feeling of bringing royal violin flooring.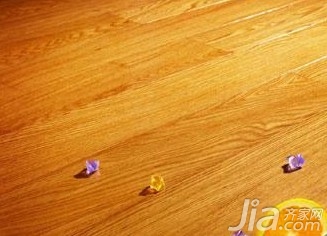 Kendia Iger Royal Violin Caribona parquet
Editor's comment: The stability of this floor is good, you can boldly mop the floor with a Wet mop , without worrying about the floor deformed by moisture. In addition, in the case of installing floor heating, parquet is still used for a long time, which shows how good its stability. It's just that parquet is generally less environmentally friendly.
Recommendation 3: Simple parquet, simple and more personalized-Shengxiang Soft Light Encounter Series Amber and Ebony PS9187 Laminated Floor
Model: PS9187
Specification: 1287X148X10mm
Reference price: 151 yuan / square meter
Product features: The biggest feature of this floor is that there are two colors to match. In general, the laying of the floor is dominated by a single hue. The design of this product adds some simple colors to the monotonous colors, which is very suitable. Friends who pursue individuality.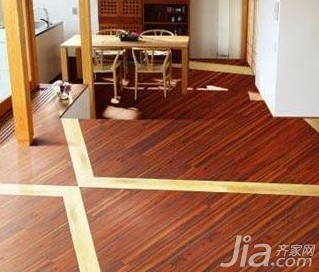 Shengxiang Soft Light Encounter Series Amber and Ebony PS9187 Laminated Floor
Editor's comment: The wear resistance of this floor is very good, about 10 to 30 times that of ordinary lacquered floors. In addition, the pattern is very beautiful, without dazzling feeling, very clean and beautiful. The size is also very stable, suitable for rooms with floor heating systems. It's just that the foot feels slightly worse.
Recommendation 4: Ruddy color, typical Chinese style-Rhine Sunshine Forest Story Series RST3158 laminate flooring
Model: RST3158
Specification: 805X125 / 128X12
Reference price: 188 yuan / square meter
Product features: This product is 12mm thick and doubled in elasticity; fully enclosed 4 seconds instantaneous high heat pressure technology; tensile strength of 850 pounds, closer stitching; six-sided three-dimensional moisture and humidity resistance; imported decorative wear layer, realistic floor color The texture is clear, rich and fashionable. Practical performance is economical and affordable, beautiful color, strong sense of solid wood, easy to take care of.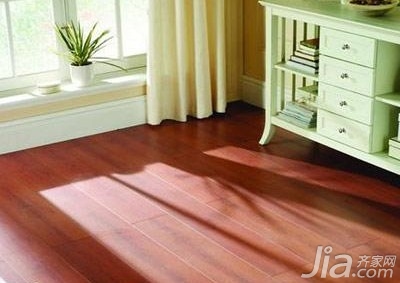 Rhine sunshine forest story series RST3158 laminate flooring
Editor's comment: Dark walnut embodies calmness and rationality. Contrast with glass and metal to emphasize modernity and simplicity. Due to the factors of its own color, it is deeply loved by large apartment owners and can also complement each other's status. Walnut is easy to process with hand and machine tools. Suitable for nailing, screw drilling and gluing.
Summary: The five floors introduced today are all more popular among white-collar workers. They all have a common feature, that is, they are relatively simple, but they are not simple and have their own characteristics.
What, the decoration still uses his own money? ! The Qi family is decorated in installments, with an ultra-low annual interest rate of 3.55% and a maximum loan of 1 million. Apply now to enjoy the discount
If you are interested in brand cooperation, content cooperation, and advertising of this website, please send an email to :.
Floor solid wood floor Shiyou floor simple lacquer decorative glass furniture glass furniture simple furniture
We are manufacturer of Rubber Broom in China, if you want to buy Rubber Dustpan ,Rubber Squeegee Broom,Short Handle Dustpan please contact us.
Rubber broom ,Rubber Dustpan,Rubber Squeegee broom ,Short Handle Dustpan
We are professional manufacturer on cleaning products, covers like Spin Mop , Flat Mop , Spray Mop , Pva Mop ,window wiper,Cleaning Duster, Mop Holder ,broom, brush etc.
More than 20 patents of design and utility on mops, 100 workers, 10000sqm factory, 3000sqm non-dust workshop,
vendor of supermarket like ALDI,Woolworth,Target,etc, as seen as on tv shopping supplier, big wholesaler cleaning products supplier.
40minutes reach Ningbo port. ERP managment. We keep good quality and competitive prices for global valued customers always.
OEM and ODM for customer requirements,with our designer, 10years experience engineer of design structure,
tooling make, skilled workers of injection, good management of assembly line, complete QC inspection, strong sales team after service.
ISO9001, ISO14001 system passed,TUV,UL audited factory. BSCI audited, SEMETA certificate, GSV certificate.
Hope to work with you for mutual benefits.
Rubber Broom,Rubber Dustpan,Rubber Squeegee Broom,Short Handle Dustpan
Ningbo Dongsu Plastic Industry Co.,Ltd. , https://www.plasticproductmfg.com